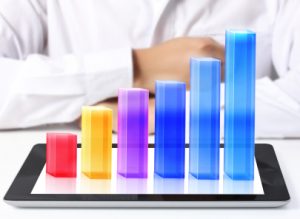 People who like to have things under control are watching results of their moving-forward in the form which enable them to see the change to better or worse as fast as possible. Perfect tool for that is simple and easy-to-read graph.
If you did enroll on any course – whether it is language school, painting-course, photography-course, course how to pilot a plane or how the mind works – there does exist a way how you can express your daily (or weekly) results in some number. If you want to have the results of your progress in your reach (on your iPhone or iPad), you sure will find following application interesting.
Although the name of this application is StudyStats, you can use it for any measurable result of creative activity. Find more information about this app here: MORE INFO. Or you can directly download it from the Apple Store: StudyStats v Apple Store.
PS: Obviously, we are measuring results of OUR creative activities as well and we are prepearing for you the updates of this application – to bring you more features and other languages mutations. If we will see BIG reach, we will be able to work on it much easier, of course. 🙂 So, feel free to download the app and do not feel any hesitates to spread the word about it to your friends. 🙂